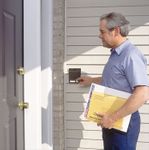 Doorbells Direct is an internet property of The Lighthouse, a well-known national wholesaler of electrical supplies based in Kennebunk, Maine. In addition, we operate a sister website, Crescent Harbor Lighting (www.crescentharbor.com), a highly respected and Nationally Renowned Internet Retailer focused on high-end residential lighting fixtures.
We are a family owned business that has been in business since 1972. We treat everyone - customers, suppliers, and employees - with the utmost respect and would appreciate the opportunity to earn your business.
All of our employees have been with us for many years and have a great deal of product knowledge, so if you have any questions, please do not hesitate to contact us.